Creating Your Own Professional Development Plan to Accomplish Your Career Goals
We all want to advance in our careers and accomplish our professional dreams, but we don't always know how to get there. What you need is your own personal professional development plan. Here at Vending World, we know what it is like to start a business from meager beginnings and build a strong company, so have some tips for how you can develop your own plan for success.
Start by Getting the Proper Education With an Online Degree
If you really want to reach the next level of your professional life, then you need to learn everything possible about your dream career. Returning to college is a good way to get a degree that can help you to reach that level.
In the case that you need to keep working at your current job to make money for college, then this page deserves a look. It talks about the possibility of going to an online university where you can earn a degree in a field like education. A degree in education is good if you want to work as a teacher, but you can also learn about professional development and how to increase your understanding of certain subjects. Getting an online degree is a smart idea because you can take classes when they fit your schedule, like during nights and weekends.
Set Your Career Goals
The next step that you need to take is to set the goals that you want for your career. Goals might include starting your own business or joining a particular company that already exists. When it comes to setting goals, you can set yourself up for success by setting short-term milestones, like seeking mentorship or expanding your professional network. It is a good idea to set reasonable goals because you will feel really great when you reach them, and you will be encouraged to continue to the next milestone.
Put You Development Plan in Writing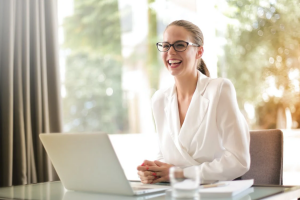 As you start to flesh out your developmental plan, it is a good idea to put it down in writing. When you put your plan on paper, you are essentially making it real, and it can give you the motivation to start making the moves to reach your goals. Also, when you write down your plan, it is easier to hold yourself accountable, and you can see what comes next. Plus, there is an incredible feeling that comes with crossing off a goal on your list. It means that you are getting things done, and you will be excited to see what comes next.
Talk to Your Employer About Your Goals
If your goal is to move up the corporate ladder at your existing job, then an important step is to talk to your manager. Explain to them what you hope to accomplish and a timeline for when you hope to achieve this milestone. A lot of times, your manager may be able to help. They can tell you people around the company that you can speak to for ideas. They may even be able to talk to their own internal network and find opportunities for you.
Most managers will be glad to hear that you have a positive attitude and a desire to move up within the company, and they can be invaluable resources. You might even consider showing your written plan to the manager, and they may be able to provide some tweaks and insight.
As you can see, there are steps that you can take to write a professional development plan and follow it to accomplish your career goals. Remember to set short-term goals, speak to your manager, and consider returning to school for additional education, and you will be on the right track. If you would like to learn more about starting your own vending business, then contact Vending World at 909-660-3641.