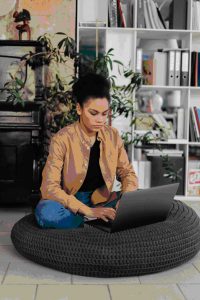 Vending World is a supplier of refurbished vending machines and vending machine parts, and is the largest seller of refurbished vending machines in California. Contact us for more info today! (909) 660-3641
Growing your business is not always easy – especially when you're a one-person operation. Even if you have a few employees, though, chances are you will still need to outsource specific tasks, like graphic design or web content creation. This is where freelancers come in. When you hire freelancers for specific tasks, you get the best of both worlds: custom work on your schedule without having to hire an employee you'll only need once in a while. Read on for some tips from Vending World about building your own team of international freelancers.
Get Your Business Ready To Hire Freelancers
There are always some administrative tasks involved when you're starting a business. You may already have a business license, a separate bank account, and accounting software. However, have you thought about your company's structure? According to law students, there are many benefits to structuring your business as a limited liability company. These benefits include things like favorable tax outcomes and less paperwork than forming a corporation.
Be careful to understand the rules in your area; each U.S. state has its own rules about starting and operating an LLC. If you decide to structure your company this way, you may benefit from using an LLC formation service instead of paying a private lawyer to do it for you.
Find Freelancers Around the World
One advantage of the recent popularity of remote work is that it opens up options to find great workers around the world. If you want to hire freelancers from the Philippines, India or any other country, you can search online job boards like Fiverr to find a good match. As you screen potential contractors, look for more than just technical skills. How long has the person been using the job board? What is the person's reputation score? If there is no score, or if you're working with a new user, Inc. magazine suggests trying to get a sense of whether the freelancer's personality type is a good fit for remote work.
Another thing to consider is how to actually pay your freelancers. First, consider your budget and timeline, then negotiate a fair wage. Decide on a payment structure. For example, will you pay half up-front and the rest when the project is completed? How will you send money to your freelancers overseas? When it's time to pay freelancers, your best bet may be a low-fee money transfer service. You could also wire money directly from your bank, but those fees add up quickly.
Communicate Effectively With Your New Team of Freelancers
Being a good communicator is crucial for your project to be a success. Find an effective way to share project details and stick to a consistent schedule of reviewing work and providing feedback. This is especially important if you're working across timezones. Although you may get lucky and find someone whose personality fits well with yours, Fast Company points out that you can learn to work to your freelancers' strengths, no matter what they are.
Collaboration has a technical side, too. For example, if you're hiring freelance graphic designers, your design ideas may need to be compressed because image files can be huge. Learn how to convert JPG images to PDF files or use a JPG to PDF converter to preserve image quality while reducing file size. That way, you'll have fewer issues sharing multiple image files over email.
Like every other aspect of running a business, hiring freelancers has rewards and challenges. Choosing the right freelancer, communicating effectively about your project, and staying organized will go a long way toward building a thriving network of freelancers to call on when you need help with a special project.
Image via Pexels