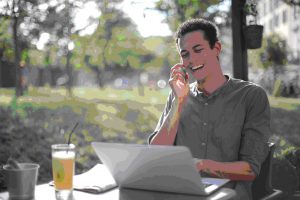 Image via
Pexels
You Really Can Start Your Own Business after a Career SetbackYou might be wondering what to do next if you have recently suffered a career setback, such as job loss, missing out on a promotion, or closing a business. Understandably, you're probably feeling defeated and deflated. But it's important to keep looking ahead. One thing you might think about is starting up your own company.In fact, this could be the most rewarding thing you do for a fulfilling life. Imagine your life as a successful entrepreneur. It can be a difficult task to start a business. However, it can be a rewarding job that allows you to live your dream, spend more time with family, and even travel around the world.Whatever your goals are for your life, being an entrepreneur could be the best decision you make. To determine the type of business that you want to start, it is important to do some soul-searching before you get started.
How to Get Started
The first thing you should focus on is sharpening your business acumen. Most people are a bit rusty after a career setback, but that doesn't mean you can't do something about it. Consider going back to school. In doing so, you can improve your leadership skills, learn better communication, build on self-awareness, and more.
Make Sure You Have a Plan
Make your business plan and be clear about your vision. What do you want your business goals for the next year to look like? You will need a plan to get there. For assistance, you might meet with a
business mentor
, coach, or business advisor. New business owners can get free advice and assistance from the government in many areas. To find out if you are eligible, visit the
SBA website
.
Save Money Early
The overhead costs of running your business will depend on many factors, such as your location and what type of work you do. A home-based web design firm will typically have lower overhead costs than a professional landscaping company, for example.You might need funding if you have to buy special equipment or vehicles, or you find yourself faced with high overhead costs. You can pitch your idea to investors or use a crowdfunding site like
Kickstarter
to get operating capital.Grants from the government are also possible, so be sure to explore all of your options. You might be surprised by just how many resources are available.
Form an LLC
This can be a very cost-effective solution for entrepreneurs. LLCs come with tax breaks, greater flexibility, less paperwork, and you can take your newly formed LLC to another state. Keep in mind that each state has its own rules and regulations regarding LLCs, so make sure you first
familiarize yourself
with them to ensure that you comply moving forward.
Market Your Business
Once you're ready to do business, it's time to get your name out there. The bulk of your advertising resources should be spent on
internet marketing
. However, you shouldn't neglect some traditional methods. Business cards
are excellent
for distributing when networking within the community.
Avoid Past Mistakes
Part of starting your own business is getting honest about yourself. What led to your career setback in the first place? Is there something you can change to make sure you don't run into similar problems with your new company?Sometimes, career setbacks are a matter of circumstances, such as a plant closing down. But oftentimes, there is a specific area that can be improved upon going forward. If necessary, get
additional schooling
to better yourself so that your new business venture has a greater chance of being successful.
Looking to generate some extra income for your business? Visit
VendingWorld
for the latest refurbished vending machines and equipment. Call (909) 660-3641 to learn more!