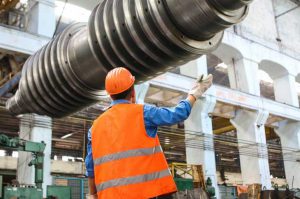 Image via
Pexels
How to Successfully Implement Used Industrial Equipment in Your Business
As an entrepreneur, you have an eye for demand and the willingness to seize opportunities when they arise. This might lead you to start a
manufacturing business
for an underserved industry in your area. It goes without saying that certain industrial equipment is necessary to start your manufacturing process. Buying used equipment is a great way to mitigate the otherwise large investment required to begin operations. Aside from costs, there are other essential considerations to make in regard to purchasing and maintaining used industrial equipment for your business.
Make Necessary Considerations Before Deciding to Purchase
Take note of your business's specific needs before shopping for equipment. This includes
setting an energy budget
, as industrial machinery can take a toll on your overall power consumption. When browsing equipment that fits your criteria, you should also consider how much space you will need to install the machines.
It would be wise to communicate with equipment sellers before finalizing a purchase. You may wish to inquire about any warranties that the seller offers or to negotiate a deal if you are buying in bulk. You might have to exchange large files when discussing building layouts and technical details of the machinery in question. Rather than sending a raw PDF file with many images, you can compress PDF​ and smooth out your communications by using an online tool. The right compressor will reduce file size for easy sending while also maintaining the quality of any images or other contents within the document.
Build a Funding Plan
The costs can add up when implementing industrial equipment into your business. The up-front expense for machinery is accompanied by the
cost of energy
, maintenance, and any construction work that you may need in order to make space for the equipment. You can ease your financial planning by implementing
construction accounting software
. This can help you properly budget for your projects beforehand, as well as amortize your equipment over time.
It is important to form a budget and strive to stay within it, but you might deem it a worthwhile investment to seek outside funding. One option is to request a low-interest rate loan from your bank, though it may be difficult for a growing business to receive approval. An alternative is to seek a
private lender
that suits your unique needs.
Become Educated on Equipment Maintenance
Industrial machinery is complicated, with many moving parts that are sensitive to damage and highly dangerous if not properly maintained. As a business owner, you have a certain degree of responsibility to understand the maintenance needs of the equipment you use.
Industrial maintenance
is a specialized field all its own, though, so you would do well to hire an experienced professional to perform routine maintenance on your equipment. 
Practice Long-term Protective Habits
Experts explain that aging is a common cause of
equipment failure
. In addition to preventative maintenance, there are other protective measures you can employ to increase the longevity of your machinery.
Industrial coatings
, for example, add a layer of protection against harsh environments and chemical contact. The importance of cleaning also can not be overstated, even for equipment that is in storage or not in regular use.
Shopping for used equipment, whether it's a vending machine or a piece of powered equipment, is a surefire way to save some money when getting your manufacturing business off the ground. However, pre-owned machinery will obviously not last as long as brand-new equipment would. For that reason, it is important to take extra care when purchasing and maintaining your equipment so you can get the most bang for your buck.
Vending World
is a top nationwide distributor of refurbished vending machines. We have been selling vending machines since 1968 and can fill almost all of your general vending machine needs. We are the largest seller in California, In total sales of used vending machines, refurbished vending machines, wholesale vending machines and vending parts from 2005-2021. If you need more machines than we have ready please
contact us
, we have hundreds more machines that just need to be refurbished.